About the Book
Book:  Abraham
Author: Jennifer Beckstrand
Genre: Inspirational Amish Romance
Release Date: November 26, 2019
Things at the Petersheim house are getting too crowded for eight-year-old twins Alfie and Benji. As if things weren't bad enough with three older brothers hogging all the bacon at breakfast and using more than their fair share of toilet paper, Mammi and Dawdi Petersheim have to move in because of Dawdi's stroke. If Alfie and Benji have any hope of getting their own bedrooms, they have to get rid of their annoying brothers, and the only way to convince their brothers to move out is to make each of them fall in love. What could be so hard about that?
Abraham Petersheim is known as a man of few words. He's painfully shy and doesn't see the need to prattle on like other boys in the community do. That's why he can't understand his unexpected attraction to Emma Wengerd. For sure and certain she's pretty, but she also has five or six boys buzzing around her all the time, and she seems to be constantly annoyed with Abraham and his little brothers. Emma would never be interested in someone as boring as Abraham, and he could never set his sights on someone as wunderbarr as Emma.
MY THOUGHTS ON THIS BOOK 
With the Petersheim twins, who needs a matchmaker? Alfie and Benji were adorable as they tried to find Abraham a wife. The twins just had to get out of the basement, they can't sleep on a blow up mattress forever.
The twins are at it again. And they are adorable. They do pretty good for their age, to come up with the plans they come up with. And i link and enjoy the humor they come up with. They will keep you laughing for most of the story. They were pretty smart to figure out how to make Abraham talk to Emma! This gave the plot a lot of depth, and gave Abraham a reason to talk. I really enjoyed Abraham and Emma's character. Enjoyed watching Abraham come out if his shell and actually talk to a girl. A girl he never thought he woukd have a chance with. All around, this story, and the twins plans ended up working out for the good of everyone.
And in her usual fantastic writing, author Jennifer Beckstrand takes readers on another enjoyable and humorous journey of matchmaking. I don't really think this series will match up to the Huckleberry Hill series, for me, that one just can't be topped. But this series is going to be another Fabulous read by this wonderful author. I highly recommend that you check out Abraham, and the rest of the Petersheim Brothers series.
A copy of this book was given to me by the author or publisher. I am not required to write a positive review. The opinions here in this review are totally mine alone. I am disclosing this with my review in accordance with the Federal Trade Commission's 16 CFR, Part 255.
Click here to get your copy.
About the Author
Jennifer Beckstrand is the two-time RITA-nominated, #1 Amazon bestselling Amish romance author of The Matchmakers of Huckleberry Hill series, The Honeybee Sisters series, and The Petersheim Brothers series for Kensington Books. Huckleberry Summer and Home on Huckleberry Hill were both nominated for the coveted RITA® Award from Romance Writers of America. Jennifer has written twenty-one Amish romances, a historical Western, and the nonfiction book, Big Ideas. She and her husband have been married for thirty-five years, and she has six children and eight adorable grandchildren, whom she spoils rotten.
More from Jennifer
Alfie and Benji Petersheim will do just about anything to get their brother Abraham to fall in love with Emma Wengerd, even adopt a stray dog. But to catch that dog, they're going to need Aunt Bitsy' help. Alfie and Benji are about to get in a lot of trouble.
I hope you enjoy this excerpt from Abraham.
Benji pushed his coffee cake around his plate with his finger. "Maybe we could keep that stray dog."
Maybe they could keep the dog. Alfie's heart started pounding. A dog could find them if they ever got lost in the woods. A dog could fetch sticks and bring Dat his slippers. A dog would eat crumbs off the floor. Mamm would never have to mop again.
Bitsy shrugged. "That's up to your mamm."
Alfie's heart sank to his toes. "Mamm would never let us have a dog. She won't even let me have a goldfish."
"I have a pet spider," Benji said.
Alfie popped a small bite of coffee cake into his mouth. "He's not your pet. He just lives in the corner of the cellar and kills other spiders."
"You tried to spray him," Benji said, "and I saved his life. He's my pet now."
Bitsy nodded. "Spiders are gute pets. They feed themselves and don't poop on the carpet."
Benji sat very still before wrinkling his forehead like he did when he was upset. "We need to help that dog."
Alfie wanted a dog as much as anybody, but they had to be sensible. They'd been asking Mamm for a dog ever since they could talk. "Mamm won't let us."
Benji started crying. "But he's going to get gassed."
Bitsy reached over and patted Benji's arm. "He might not get gassed. The pound might find a nice family that wants to adopt him. People like chocolate labs. I'm told they're cute."
Benji caught his breath and suddenly stopped crying, as if someone had turned off a faucet. "Do girls like chocolate lamps?"
"Chocolate labs?" Bitsy folded her arms. "Well, I'm a girl and I don't think he's cute, but most girls love dogs. Do you remember Vernon Schmucker? Poor fellow had a face like a potato, and the girls ignored him. One night he brought a puppy to the gathering, and he was surrounded by girls all night. That's how he met his wife."
Benji jumped from his chair and threw his arms around Alfie, making Alfie spill milk down his new shirt. "Hey. Watch it."
"Alfie, girls like dogs!"
Benji was a good partner, but sometimes he made no sense. "So?"
"If Emma Wengerd saw us walking our chocolate lamp down the street, she'd run out of her house to pet him."
Alfie's heart started pounding. Benji was the best bruder in the world. "We could bring Abraham with us."
Benji got more and more excited with each word. "And they could talk about dogs and chickens and maybe start kissing."
Alfie set his milk on the table. "We've got to catch that dog."
Blog Stops
Texas Book-aholic, December 28
Debbie's Dusty Deliberations, December 28
She Lives to Read, December 29
Happily Managing a Household of Boys, December 29
Older & Smarter?, December 30
Through the Fire Blogs, December 30
Babbling Becky L's Book Impressions, December 31
Jeanette's Thoughts, December 31
For the Love of Literature, January 1
SPLASHES of Joy, January 1
Book of Ruth Ann, January 2
Mary Hake, January 2
janicesbookreviews, January 3
Vicky Sluiter, January 3
Abba's Prayer Warrior Princess, January 4
Pause for Tales, January 4
Quiet Quilter, January 5
Southern Gal Loves to Read, January 5
The Avid Reader, January 6
Christian Bookaholic, January 6
Inklings and notions, January 7
Truth and Grace Homeschool Academy, January 7
Blossoms and Blessings, January 8
D'S QUILTS & BOOKS, January 8
Reading Is My SuperPower, January 9
For Him and My Family, January 9
Locks, Hooks and Books, January 10
Batya's Bits, January 10
Giveaway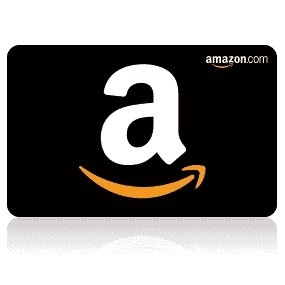 To celebrate her tour, Jennifer is giving a $10 Amazon gift card to three winners!!
Be sure to comment on the blog stops for nine extra entries into the giveaway! Click the link below to enter.
https://promosimple.com/ps/f383/abraham-celebration-tour-giveaway