About the Book
Book:  Made in Hollywood
Author: Michelle Keener
Genre:  Christian Contemporary Romance
Release Date: March 10, 2020
When a pastor's son saves her life, can a prodigal daughter dare to believe in second chances?
Noah Shaw is almost thirty and he still doesn't know what he wants to be when he grows up. Torn between running his business as a limo driver for Hollywood's elite, and feeling called to ministry, he prays for direction. But he never expects that direction to include finding a woman near-death on the front steps of his father's church.
Hannah left her family and her faith when she moved to Hollywood looking for adventure. Instead of finding fame in the movies, she was lured into the life of an exotic dancer. Hopeless and ashamed, suicide seems like her only escape. Until the night Noah saves her life.
The Shaw family welcomes her into their home and gives her a chance to start over. When the shadows of her former life threaten to expose her past, she must choose between running away or fighting for the new life she's built and the man she's grown to love.
MY THOUGHTS ON THIS BOOK 
When limo driver Noah Shaw parked at his dad's church, never did he dream he would find a half dead woman left to die on the churches steps. And never expected his left to change, but it happened.
It too me a little while to get into this story, but after I did, I thoroughly enjoyed it. This is such a sad story, but sadly, things like this that's happening in this story do happen in real life, more than we realize. My heart was breaking  for the young lady, and especially as she was getting better, and she thought she was unworthy to have anything, to be happy, or to have someone help her out without a price. The scenes were so detailed, and I could feel the emotions running high many times throughout the story. There's also so good things happening here in the story as well. A number of characters to keep up with and some fun things to keep the story interesting, and just enough other issues to keep you interested to read to the end, because you have to find out what happens to everyone.
This story deals with some hard stuff such as drugs, exotic dancing, and harsh issues that go along with these, so if you have teens, you need to read it first before you let your teen read it. This story has a ring of truth to it, I've seen situations similar to this happen in real life. I appreciate how the author weaves more harsh issues together with the Christian life in her characters to show God's love and forgiveness. This is a really good book to read. If you enjoy Contemporary christian reads, you will enjoy this one.
Made in Hollywood is my first read from author Michelle Keener, and i found it to be a very good read! And well written as well. And though I didn't read the first book in the series, I was ok reading this one first. But if you can read Mission Hollywood first, you will know the characters better.
A special thanks to the author/publisher for a copy of this book. I am not required to write a positive review, the opinions here are mine alone. I am disclosing this with my review in accordance with the Federal Trade Commission's 16 CFR, Part 255.
Click here for your copy.
About the Author
Michelle Keener is a wife, mom, and the author of five books. She lives in Southern California with her retired Marine husband, their two children, and one spoiled dog. When she isn't writing, she is busy homeschooling, teaching creative writing workshops, or baking something involving chocolate.
More from Michelle
The Story of a Prodigal Daughter
Made in Hollywood is the sequel to my first Christian romance novel Mission Hollywood. It's the story of Lily's brother Noah and his search for love and direction. In the book, Noah meets a young girl who has been through some truly dark and terrible places. She's been wounded, abused, and she's lost hope. She's worried that her past is too much for God to forgive, and that she's fallen too far and doesn't deserve God's grace. She is a prodigal daughter lost on the streets of Hollywood.
One of the reasons I wrote Made in Hollywood (aside from the fact that I just adore Noah) is to be a reminder that God never gives up on us. Just like the story of the Prodigal Son, if we turn back to God, He will run to us and bring us home.
There is no place so dark that God light can't reach.
There is no sin, no mistake, no circumstance that can separate us from the love of God. His arms are always open to us. His love is unchanging, unending, and unfailing. His amazing grace reaches the lost and restores what was broken. His love binds our wounds and heals our past. What the enemy intended for evil, God will turn to good. It's a truth Hannah had to learn. It's a truth I had to learn. And it's a truth God wants His people to share. God's love never fails.
I hope you enjoy Made in Hollywood!
Blog Stops
Book Reviews From an Avid Reader, May 25
Batya's Bits, May 25
Through the Fire Blogs, May 26
deb's Book Review, May 26
For Him and My Family, May 27
My Devotional Thoughts, May 27
Blessed & Bookish, May 28
Debbie's Dusty Deliberations, May 29
Truth and Grace Homeschool Academy, May 29
The Christian Fiction Girl, May 30
Quiet Quilter, May 31
Texas Book-aholic, June 1
Happily Managing a Household of Boys, June 1
Splashes of Joy, June 2
Mypreciousbitsandmusings, June 2
Inklings and notions, June 3
Pause for Tales, June 4
Book Bites, Bee Stings, & Butterfly Kisses, June 5
She Lives To Read, June 6
Locks, Hooks and Books, June 6
Artistic Nobody, June 7 (Guest Review from Donna Cline)
Read Review Rejoice, June 7
Giveaway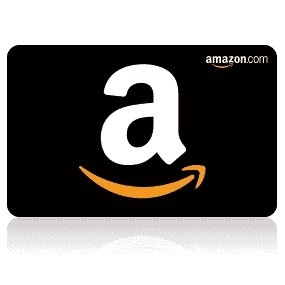 To celebrate her tour, Michelle is giving away the grand prize of a $25 Amazon gift card!!
Be sure to comment on the blog stops for nine extra entries into the giveaway! Click the link below to enter.
https://promosimple.com/ps/fa95/made-in-hollywood-celebration-tour-giveaway