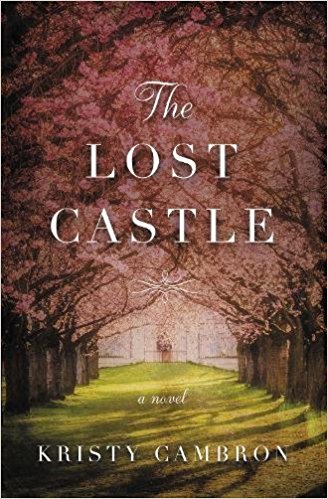 About The Lost Castle
Paperback: 384 pages
Publisher: Thomas Nelson (February 6, 2018)
Broken-down walls and crumbled stones seemed to possess a secret language all their own. What stories would they tell, if she finally listened?
Ellie Carver arrives at her grandmother's bedside expecting to find her silently slipping away. Instead, the beloved old woman begins speaking. Of a secret past and castle ruins forgotten by time. Of a hidden chapel that served as a rendezvous for the French resistance in World War II. Of lost love and deep regret . . .
Each piece that unlocks the story seems to unlock part of Ellie too—where she came from and who she is becoming. But her grandmother is quickly disappearing into the shadows of Alzheimer's and Ellie must act fast if she wants to uncover the truth of her family's history. Drawn by the mystery surrounding The Sleeping Beauty—a forgotten castle so named for Charles Perrault's beloved fairy tale—Ellie embarks on a journey to France's Loire Valley in hopes that she can unearth its secrets before time silences them forever.
Bridging the past to present in three time-periods—the French Revolution, World War II, and present day—The Lost Castle is a story of loves won and lost, of battles waged in the hearts of men, and an enchanted castle that stood witness to it all, inspiring a legacy of faith through the generations.
MY THOUGHTS ON THIS BOOK 
I enjoy reading books set in all different Eras, and this one takes readers on a historical journey to three wonderful places, and it's all told from a Castle that holds many secrets of the three women in this story. Ellie Carver's grandmother has the answers to their family history but will she stay in her right mind long enough for Ellie to find these answers? I thoroughly loved joining Ellis in her journey to the Castle that would soon come to life and tell all of the secrets of women through the generations of time. On our journey, we meet three different ladies for each Era and Kristy Cambron does her magic in weaving the time in history, as well as the women we met into an interest and intriguing tale that will stay with me for a long time. I'm with some of the other reviewers, The Lost Castle is a classic, a Fairy Tale at its best! There is one thing I didn't care for, and that is the inappropriate use of God's name. For me, any use of His name other than the way the Bible uses it is just not right. And that's why the four stars.
If you enjoy historical stories, The Lost Castle is one you will thoroughly enjoy.  I received this book from TLC Tours to read and review. I was not required to write a positive review. The opinions I have expressed are my own. I am disclosing this in accordance with the Federal Trade Commission's 16 CFR, Part 55.
About Kristy Cambron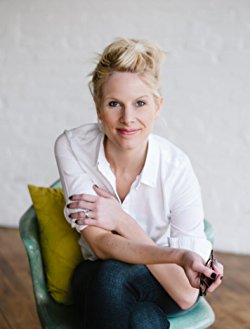 Kristy Cambron has a background in art and design, but she fancies life as a vintage-inspired storyteller. She is the bestselling author of The Ringmaster's Wife, named to Publishers Weekly Spring 2016 Religion & Spirituality TOP 10. Her novels have been named to Library Journal Reviews' Best Books and RT Book Reviewers' Choice Awards Best lists for 2014 & 2015, and received 2015 & 2017 INSPY Award nominations. Kristy's first Bible studies, THE VERSE MAPPING SERIES, will release in 2018.
Kristy holds a degree in Art History/Research Writing, and has 15 years of experience in education and leadership development from a Fortune-100 Corporation. Kristy lives in Indiana with her husband and three sons, and could probably be bribed with a coconut mocha latte and a good read.
Visit Kristy online at http://www.KristyCambron.com, Twitter: @KCambronAuthor, Facebook: Kristy-Cambron-Author, Instagram: KristyCambron.
Connect with Kristy
Website | Twitter | Facebook | Instagram