About the Book
Book: Gracie's Surrender
Author: Blossom Turner
Genre: Christian historical romance
Release date: March 8, 2022
Helping the orphan children in Richmond just might overturn everything Gracie thought she knew, including the value of love.
Gracie Williams has always had an adventurous streak, which led her from her home in the Shenandoah Valley to Richmond, Virginia, where she can devote her life to the orphan children. Though her beauty has brought on the advances of many men, she has no plans to marry, and finds suitors an unfortunate irritation she doesn't have time for—much to her parents' chagrin.
When she befriends Matthew Weston, the mature and serious orphanage superintendent, she confides in him and believes he shares her goals. Neither are prepared for the sparks that fly. Tension grows as Matthew falls in love with her, yet realizes he is just another man in the long line of would-be suitors.
A family crisis, an orphan train, and the plight of a sweet orphan named Emma throw the couple together in deep and meaningful ways. But will this be enough for Gracie to embrace a new way of thinking, and the gift of love that only true soul mates can share?
Click here to get your copy!



MY THOUGHTS ON THIS BOOK
I have thoroughly enjoyed the Shenandoah Brides series by Blossom Turner. In the first three books, three sisters have had their amazing stories told, now this fourth book in the series focuses on the life of Gracie. After visiting an orphanage in Florida, Gracie feels God calling her to help the wonderful children in this orphanage. She is determined that this work will fulfill her life, and she has no need for a husband. The trouble is that Gracie is the beauty of the family, and even before she was old enough to date, she had all the guys after her. She just pleasantly turns them down. Gracie is overjoyed when she reaches the clinic and starts working, but the director of the clinic is another story. Matthew's attraction to Gracie is so strong that there is no way he can work closely with her every day. Join Gracie, her family, and friends as she follows her heart and determines to do the work God has called her to do.
I have loved Blossom Turner book from the time I started reading the first book. I can feel the love and passion on each page of her books.
I adore Gracie, and this is her story. She is such a sweet person and wants to be nice to everyone, but that doesn't always turn out so good because men just don't understand. All Gracie wants is to volunteer at the orphanage and help the children. I loved Matthews reaction when Gracie showed up at the orphanage to work. I love their interactions together even though Gracie doesn't have a clue that she is driving Matthew crazy. But could God be teaching Matthew patience and to wait on His timing? And she does end up being just what the orphanage needed after all.
Another thing I love and appreciate about Gracie's Surrender is the way Ms. Turner writes the Christian life into the lives of her characters. That doesn't mean their lives are perfect, as you will see. There is much more to this book than I have room for her. You need to read this book for yourself to get every little nugget of excitement there is in this fabulous read. I love the sweet ending and the way Ms. Turner weaves all of the bits and pieces together and come up with a wonderful ending that will stay with me until the next book! I'm giving Gracie's Surrender Five Stars and would give it more if I could.
A special thanks to the author/publisher for a copy of this book. I am not required to write a positive review; the opinions here are mine alone. I am disclosing this with my review in accordance with the Federal Trade Commission's 16 CFR, Part 255.
About the Author
Blossom Turner is a freelance writer published in Chicken Soup and Kernels of Hope anthologies, former newspaper columnist on health and fitness, an avid blogger and published novelist of the Word Guild semi-finalist Anna's Secret. However, she has found her home in the writing of historical fiction. The power of love and romance is authentically woven into the Shenandoah Bride Series about five sisters and their love stories. She and her husband, David, have two grown children and live in beautiful British Columbia, Canada. Read more at blossomturner.com.
More from Blossom
Do You Enjoy Romance That Keeps You Thinking Days Later?
Long before I knew I could write, I loved to read. Being a hopeless romantic, I gravitated to all romance stories either contemporary or historical. I soon realized that finding clean fiction, but still written with the passion God created us to experience, was hard to find. (Song of Solomon is a good example of the expression of passion and love between a man and woman without being explicit.)
Given the gift of a writing career later in life, one thing was for sure…I wanted to write what I like to read. Clean romance does not need to be boring. As each story pours out, I realize that writing historical fiction is my passion. I finally know what I was born to do. My favorite theme was an arranged marriage…so birthed the first book of the Shenandoah Brides that has now morphed into a series of five sisters and their five love stories. March 8, 2022 is launch day for book four called Gracie's Surrender.
Where-as book one was set in the beautiful Shenandoah Valley, post-civil war, the second book Amelia's Heartsong took place in the big city of Richmond, Virginia where balls, debutants, pomp and circumstance matter. The third book, Lucinda's Defender unfolded back in the valley, and this fourth one takes place once again in Richmond. However, you will find a very different Richmond than in book two, for Gracie has a life mission to help the underprivileged orphans.
The backdrop for this fourth book includes the historical orphan train, street urchins, and the love for children in the orphanage to which Gracie and Matthew devote their life. Gracie, who feels men are just a distraction, is in for a grand surprise. Much to Gracie's vexation, awareness, attraction, and alas, even love grow for her serious but well-meaning superintendent, Matthew. I promise this read will be a romantic page turner with grit and impact that will keep you awake into the wee hours of the morning.
Although this book can easily be read as a stand-alone, enjoying the whole series as the family saga unfolds will deepen the experience.
I sincerely hope you enjoy the read as much as I enjoyed the write. I love to hear from my readers.
Blog Stops
Inklings and notions, March 8
Debbie's Dusty Deliberations, March 9
Happily Managing a Household of Boys, March 9
Texas Book-aholic, March 10
Library Lady's Kid Lit, March 11
For Him and My Family, March 12
Connie's History Classroom, March 13
Abba's Prayer Warrior Princess, March 14
Ashley's Clean Book Reviews, March 15
Simple Harvest Reads, March 16 (Guest Review from Donna Cline)
deb's Book Review, March 17
Locks, Hooks and Books, March 18
Splashes of Joy, March 19
Miriam Jacob, March 19
Truth and Grace Homeschool Academy, March 20
CarpeDiem, March 21
Giveaway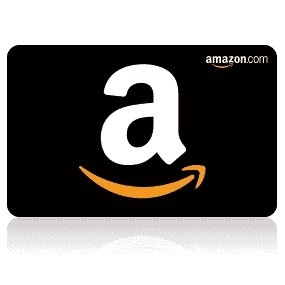 To celebrate her tour, Blossom is giving away the grand prize of a $50 Amazon gift card!!
Be sure to comment on the blog stops for nine extra entries into the giveaway! Click the link below to enter.
https://promosimple.com/ps/1b4c4/gracie-s-surrender-celebration-tour-giveaway