About the Book
Book: Christmas Carol Society
Author: Rebekah Jones
Genre: Holiday Fiction, Christian Fiction
Release Date: October 30, 2019
Christmas Carol Society – How Do You Impersonate a Christmas Ghost?
The Christmas season has arrived. The members of the newly-formed Christmas Carol Society are beginning their weekly meetings. Charlie Baker finds the first meeting odd enough, but when the assignments start, he has to wonder why he allowed himself to get roped into attending. Miss Dartmoor tells her members to impersonate the Ghost of Christmas Past for their own personal Scrooge.
Just how does a mere human accomplish such an absurd task? Charlie tries to figure it out, but begins to see the Lord might plan for the assignments to have a deeper impact on him than he expected.
An impact that Charlie isn't sure he wants to face.
MY THOUGHTS ON THIS BOOK
Charlie is not sure why he is at the Christmas Carol class, well except for his sister, that is. The first class is just what he thought, boring and weird. But as he kept going, the assignments began to soften his heart.
This was an interesting book in that it goes back to a Classic Christmas book. I really don't know what I would do if I had the assignment they had. But I did enjoy reading about Charlie and how his life changed as he worked on completing this project. Even one has a scrooge in their life, and the fun assignment turned into something very special. I like that the author weaves scripture and faith in the life of her characters. Those who read this story will have a new insight watching this christmas movie. And if you enjoy this movie, you need to grab this book so you can read it a couple of times during the Christmas season. I am giving this story 4 stars ⭐⭐⭐⭐.
A special thanks to the author/publisher for a copy of this book. I am not required to write a positive review, the opinions here are mine alone. I am disclosing this with my review in accordance with the Federal Trade Commission's 16 CFR, Part 255.

Click here to get your copy!
About the Author
Rebekah Jones is first and foremost a follower of the Living God. She started writing as a little girl, seeking to glorify her King with her books and stories.
Rebekah is an old soul in a young body (she's not 12 —honest!) While her exact age is classified, her interests are not. Among them are reading a variety of books, singing, playing, and composing music, studying all manner of subjects, nannying an adventurous group of youngsters, and, of course, writing her books, poems, articles, and short stories. She writes a wide range of books from gentle children's adventures to family sagas to murder mysteries.
More from Rebekah Jones
Christmas Carol Society is a book very near and dear to my heart. Partly because of Charles Dicken's A Christmas Carol, which is among my favorites, and partly due to my characters. Especially, Charlie Baker.
Charlie is very special to me. He wants to hide in his tiny corner of the world, and give up. He wants to give up on a world that has hurt him tremendously or taken people he loved. He wants to push away any possibility of repeating the past; he doesn't want to be hurt again.
Charlie doesn't want to join the Christmas Carol Society. He doesn't want to find a "Scrooge." He doesn't want to make new friends. He doesn't want to do any of it.
He joins because he loves his cousin. He doesn't do it for any other reason.
His father encourages him to do it right, if he's going to do it at all. His cousin calls him out, when his Christianity is at odds with his behavior. And Albert, his would-be friend, just doesn't give up on him.
In a sense, Charlie is a Scrooge – and yet, he's not. He has to find a Scrooge of his own. And through it, he finds himself doing all the things that he really doesn't want to do at all – and it's a good thing. Painful sometimes, but good. Scary at times, but good.
The characters that the LORD uses to teach me the most, end up being particularly special to me. Charlie is one of them. In some ways, I relate to Charlie rather a lot, and writing this story drove me to prayer often, so I would know what to do next. I frequently wasn't sure where the story would go. But I learned along with Charlie.
I hope that my readers will love Charlie Baker as much as I do, and that his story, along with the others in this book, will in some way bless and encourage my readers for the LORD's glory.
To the KING be all the glory!
Blog Stops
Texas Book-aholic, August 26
deb's Book Review, August 26
Inklings and notions, August 27
Splashes of Joy, August 28
Mary Hake, August 28
For Him and My Family, August 29
Debbie's Dusty Deliberations, August 30
Captive Dreams Window, August 30
Locks, Hooks and Books, August 31
Blogging With Carol, August 31
Just the Write Escape, September 1
Get Cozy Book Nook, September 1
She Lives To Read, September 2
Abba's Prayer Warrior Princess, September 3
Artistic Nobody, September 4 (Guest Review from Joni Truex)
Batya's Bits, September 4
For the Love of Literature, September 5
Because I said so — and other adventures in Parenting, September 6
Connect in Fiction, September 6
Ashley's Bookshelf, September 7
Emily Yager, September 7
Happily Managing a Household of Boys, September 8
Musings of a Sassy Bookish Mama, September 8
Giveaway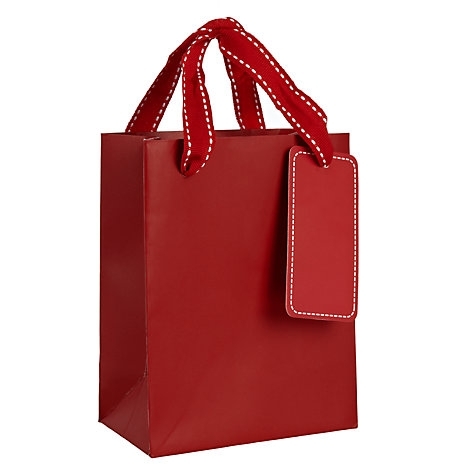 To celebrate her tour, Rebekah is giving away the grand prize package of a copy of Christmas Carol Society, a copy of A Christmas Carol, and an ornament!!
Be sure to comment on the blog stops for nine extra entries into the giveaway! Click the link below to enter.
https://promosimple.com/ps/ffb6/christmas-carol-society-celebration-tour-giveaway