About the Book
Book: Overtaken By Grace
Author: Debbie Milam
Genre: Christian Living, Inspirational
Release date: May 15, 2017
Are you weary, wounded, or worried? Does grief weigh heavy? Do burdens feel too great to bear? Then you are perfectly positioned for a miraculous move of God. Overtaken by Grace is a transparent read, grounded in scripture and alive with hope. It depicts how God epically shows up and shows off and gives you the tools to experience His hope, healing, and miracles. Join Author Debbie Milam as she guides you on an adventure, diving deep into the bible to see what it says about:
God's Presence in Our Lives
God's Love in Our Relationships
God's Peace in Our Emotions
God's Power in His Word
God's Joy in Our Gratitude
God's Hand in the Miraculous
Haven't you struggled long enough. God is waiting with open arms for you to let go and be overtaken by His grace. He is inviting you on the undertaking of a lifetime.
Click here to get your copy!


AND NOW THIS GREAT INTERVIEW WITH THE AUTHOR
What do you hope readers will take away from this story?
That God loves them so deeply and profoundly.  I want to encourage them to see their life and their circumstances through a lens of grace. To help them to experience God's power by showing them expanded possibilities with reflective questions like: 
What if that challenge—the one we cannot make go away, the one that overwhelms us—is a precious treasure, a gateway to God, to know His mercy, love, and grace? What if we begin to believe that His strength is made perfect in what we cannot do alone, and that we can, as Philippians 4:13 says, do all things through Christ who gives us strength? 
What if in the valley we truly believe in our victory? What if all is well—not because circumstances change but because of His love and goodness? Then will we fall into His grace, knowing that if we are experiencing a challenge, God invites us on the undertaking of a lifetime.
God's invitation is for a deeper, more love-infused walk than we can imagine. In whatever trials we find ourselves, God is right beside us, His Holy Spirit alive within us. He knows how much we hurt and how confusing our circumstances often are. He sees our tears and knows our fears. Then His Word whispers, "Don't be afraid, for I am with you" (Isaiah 41:10, NLT).
Life is an adventure filled with various seasons and multiple peaks and valleys. Our family has rejoiced in the harvest of profound joy, love, healing, and blessing; weathered the uncertainty of trauma and physical and emotional illness; deeply grieved the losses of more loved ones than I can count; and stood in awe at the continuous resurrection power of Christ in our lives. Life is a beautiful, messy, blessed, and sometimes broken glory road paved with love, tears, and faith. 
Besides the book that is laden with hope and grounded in scripture I've also included a Bible study that can either be done as personal reflection or in small groups. 
What is something memorable you have heard from your readers/fans?  
I'm always grateful and humbled when I hear from readers/fans.  Perhaps the one that stood out the most was a reader from Nashville. Her husband was dying and was on hospice care. Several hours before he died she opened my book, Miracles in the Middle, to the page where I talk about how peaceful, exquisite and drenched in God's glory was the moment I shared with my mother-in-love as she entered eternity. She shared as she read the words her terror transformed into peace.  She was able to sit at his bedside holding his hand loving on him while he drew his last breath. Praise God that the experiences I write about can touch another precious human.  
 If I review one of your books, what do you want to read from me?
 I love this question and I would love you to share in your review that Overtaken by Grace was such a hope giver.  Through Debbie Milam's essays on faith, forgiveness, love and miracles I was so inspired to spend more time in God's word and more time being still in His presence. This book not only is filled with magnificent stories but also practical ways to get closer to God.  I highly recommend this book. 
Give us 6 things your readers may not know about you?
I write my books not as an expert, even though I have professional training as a therapist and resilience coach. I write as a fellow traveler who is wildly in love with the Lord, radically blessed and ridiculously challenged. The physical struggles of living with severe immune deficiency/autoimmune issues and grieving the loss of so many loved ones showed me the relentless love of God. I share openly, honestly and compassionately about the joys and sorrows of loving God and loving people.  

I've experienced so many miracles, signs and wonders that I love to share with others.  The evidence of how real the Lord is astonishes and humbles me.  I share them in every book. 

I have 83 adorable immediate family members. 

I am a Christian with Jewish roots. I cherish the beauty of both faiths. 

The challenges I face became my purpose.  Only God can take our deepest struggles and bring exquisite blessings out of them for me and then others.  I praise Him. The challenges became a gateway to experience so many blessings.

My children's book I Love Being Me was miraculously picked up by a publisher in Turkey and translated into Turkish.  This happened right after I told the Lord that I didn't know how to get the book out into the world and if He wanted to take it out I trusted him. The next morning I got the email from the  publisher in Turkey asking to buy the foreign rights… How good is God?
 Anything you would like to say to your readers and fans?
It is my deepest prayer that you feel God's love as you have never felt it before. I have seen so many prayers answered. Others I am still waiting on the Lord to answer in His time, in His way. Yet as I wait, I have the greatest gift of all—an intimate connection with the God of grace amazing, love consuming, and joy abounding. 
He is there for you too—in the middle of the night, at the break of dawn, in the depth of challenge, and in the joy of blessing. He is alive and waiting for you with open arms. The only way to know Him is to be in His Word and in His presence. Regardless of your circumstances, He is the answer.
In your weakness God is strength. 
In your sadness God is comfort. 
In your illness God is healer.
In your lack God is provider.
In your confusion God is all-knowing.
In your not enough God is more than enough. 
In your bondage God is freedom.
In your burden God is burden bearer.
In your worry God is peace.
In your failure God is victory.
As you let go of the magnitude of your problems and fall into the majesty of His mercy, you will begin to see a multidimensional, all-knowing, all-powerful God. The creator God who breathed and the stars came to be (Psalm 33:6) is the same God who knows you so intimately that He knows the number of hairs on your head (Luke 12:7). Cry out to Him, get in a Bible-based church, dive into His Word, and God will amaze your human experience.
You may not understand what you are going through, but it is no surprise to God. Place it all in His hands of grace. Ask Him to guide you. You'll get through it. I am praying for you and believing for His miracles in your life. God is here. You are loved.
About the Author
Debbie Milam is an award-winning occupational therapist, author and past syndicated columnist for United Press International's Religion and Spirituality Division.
She is the author of Miracles in the Middle, Overtaken by Grace, And God Said and Lord Show Me You Are Here.
Debbie's ground-breaking work has been featured in First for Women, the Miami Herald, Elle, and Ladies Home Journal, and on the Hallmark Channel, PBS, and WebMD.
Through her 501(c)3 Grace Love Well Foundation, her mission is to inspire people to the beauty, love, power, and presence of God. As an organization we have donated thousands of books to churches, missions work, prisons, pastoral counselors and prayer teams.
For more resources to deepen your intimacy with God and find peace in His presence, visit us online at gracelovewell.org or YouTube/Debbie Milam
More from Debbie
Through the profound joy and sorrow life brings and by His grace I have seen signs and wonders, experienced miraculous healings and came to know how alive the Lord is. Our gracious God supernaturally healed me from a 10 year life altering brain injury and post traumatic stress disorder, comforted me from the deep grief after the loss of more loved ones than I can count, and blessed me in more ways than I can imagine.  The same God who did this for me is right there for you too.  The full story of these miracles is detailed in my book Overtaken by Grace. I would love to share the hope of Christ with your readers.
Blog Stops
Book Reviews From an Avid Reader, July 22
Debbie's Dusty Deliberations, July 23
Texas Book-aholic, July 24
Inklings and notions, July 25
For Him and My Family, July 26
deb's Book Review, July 27
Locks, Hooks and Books, July 28
Ashley's Clean Book Reviews, July 29
Because I said so — and other adventures in Parenting, July 30
Truth and Grace Homeschool Academy, July 31
Happily Managing a Household of Boys, August 1
Beauty in the Binding, August 2 (Author Interview)
Mary Hake, August 2
Cats in the Cradle Blog, August 3
Splashes of Joy, August 4 (Author Interview)
Jodie Wolfe – Stories Where Hope and Quirky Meet, August 4
Giveaway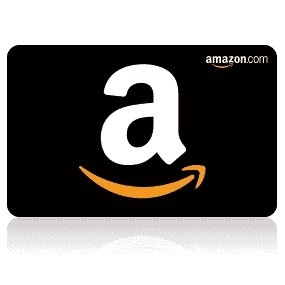 Giveaway
To celebrate her tour, Debbie is giving away the grand prize of a $50 Amazon gift card!!
Be sure to comment on the blog stops for nine extra entries into the giveaway! Click the link below to enter.
https://promosimple.com/ps/1f7f9/overtaken-by-grace-celebration-tour-giveaway