About the Book
Book: Revived Hope
Author: Kathleen J. Robison
Genre: Christian Romantic Suspense
Release date: October 19, 2021
How many near misses does it take not to be a coincidence anymore?
Melanie Thompson has spent her entire adult life trying to overcome the mistakes of her youth. Just as everything is looking up, it all begins to unravel as one problem after another piles on top of each other, each with one goal in mind. Get her out of the way.
Determined to make a better life for herself and her daughter, and with the help of her father, Melanie looks at alternative ways to make her dream of owning a storefront for her bridal business come true. Complications with her ex-husband, the new business, and a threatening landlord all conspire against her, and everything seems lost when tragedy strikes not once, but twice.
What will it take for Melanie to accept the alternate path the Lord has laid out for her?
Revived Hope, the prequel to the romantic suspense Bay Town Series, paves the path for Melanie and Lacey's move from Orange County to the Mississippi Gulf Coast and a new life in Bay Town.
Click here to get your copy!
About the Author
Kathleen J. Robison is an Okinawan-American. Born in Okinawa, raised in California, Florida, Mississippi, and Singapore. Her travels are the inspirational settings for her stories. She and her Pastor husband have eight adult children. Seven are married, blessing them with fourteen grandchildren and counting. The diversity of their 31 family members provide the inspiration for more lively characters than can be imagined. Her husband grew up in the streets of Los Angeles raised by a single working mom, and that life provides fodder for many of the conflicts of her characters.
Tackling difficult life's trials with God's strength are the central theme of Kathleen's stories. She hopes to inspire her readers to trust God and with His strength, weather through and rise above trials and tragedies. If you like suspenseful stories with a thread of romance, you will enjoy Kathleen's Bay Town Series
Interview with
Kathleen J. Robison
11. How did you go about developing the setting(s) for this story?
It was pretty easy. With Revived Hope as the prequel to Shattered Guilt, it made sense to go back to Melanie's roots. Since I live in Southern California and have spent most of my life here, it's familiar territory. Some touching scenes take place in my childhood home, so it was very special to write those. My mother and father were the inspiration for Melanie's parents in this story, so I relished the experience of writing their scenes that took place in their home. I also live near the beach, so it's always lovely describing God's beautiful creation out here.
14. If a film were made of your book, who would you cast in the leading roles?
I love this question. It's so much fun to envision. When I write, I must have a personality in mind for my characters, and it often begins with a celebrity. But they evolve quite a bit from there. Revived Hope was written after Shattered Guilt, Book 1, so even back then, I had the actor, Greg Kinnear, his younger self, in mind for Chris, Melanie's ex-husband. I love that actor, and he often plays a bit of a tool—fun-loving but self-centered, like in the movie Sabrina.

Melanie, the main character, is a difficult one. She's crafted off one of my daughter's personalities, and there's just not anyone quite like her out there. I never equated her to a celebrity. Maybe Anne Hathaway? But that might be a stretch.
As for Pastor Desmond Brooks, I posted a photo of Henry Cavill, Superman, on my FB beta readers group to see what they thought. It caused quite a stir. One reader actually commented, "Wowza!" Perhaps a little too handsome. Another said he was exactly the type she had in mind. It's all fun.
16. Which scene was most fun to write? Why?
A side-walk restaurant scene with Melanie's ex-husband and daughter in Beverly Hills. He's such a fun personality, as irresponsible as he is. Melanie has a lot of tragedy coming her way, so it helped me lighten the load by prefacing that impending doom with a bit of humor. Their daughter Lacey is a great buffer, with a quick wit as well. I especially liked taking the opportunity for a discreet but powerful Christian witness in this scene. It's often the subtle things that count.
17. Which scene, character, or plotline changed the most from first draft to published book?
Oh, that would definitely be the sub-plot with Tito, the accountant for Melanie's business. He went from being one of the bad guys to a sweetheart…well, not literally. I got so involved in writing his story as a reluctant criminal. He had his reasons, but I went way over the word count for a Novella. Tito originally embezzled money from the bridal shop and committed arson, causing injury to Gloria, another worker. He also abducted someone and had a gunfight with a detective. He was pretty intense. But when I needed to start cutting, my husband, who helps me with my plots, advised that Tito's actions were a little far-fetched. I took his advice, and he's definitely not the same person and has a small role now. But I saved those scenes, and perhaps he'll be revived in the future.
23. Your favorite thing about writing?
I just love writing the story, and I love pounding out a book on my computer. Letting the characters live out their hardships and watching how God will transform them—experiencing their mistakes and seeing them come to the end of themselves and surrendering to God. Experiencing His mercy makes this life meaningful. It makes me love the Lord more because I'm reminded that He is a just, loving, and sovereign Lord.


25. If I write a review of your book, what do you want to hear?
I'd love to hear that you saw God at work in my story and the lives of my characters. When readers tell me that my book has led them to seek God more fully in other areas of their lives, that fills me with joy. I hope you'll connect with a character that causes you to contemplate faith. It's all for His glory, and we're all here for that purpose.


More from Kathleen
In Revived Hope, the prequel to Shattered Guilt, it's one year earlier. Melanie Thompson races through life's challenges while navigating the trials of being a single mother, a budding entrepreneur, and a woman of faith, all with threats of danger.
Our past doesn't define us, as Melanie learns, but it definitely frames who we become. Thankfully, we have a gracious God who uses all of the good and the bad to bring us to a place of communion with Him…desiring His will for His glory. And ultimately, it's always for our good.
I love my character Melanie, and I hope you will too. I've spent so many years getting to know her that it was fun writing this prequel. I enjoyed writing about her past and introducing you to her family in California before the move to charming fictional Bay Town in Shattered Guilt. When I wrote of Melanie's relationship with her dad, I laughed, I cried, and I left my heart in the book…in a manner of speaking.
But Revived Hope is not all sweetness and heartache. Things get pretty testy when Melanie tackles villains head-on and sometimes all alone. Often the world encourages us to do it all, and Melanie tries. Although tragedy strikes too many times, the lessons she learns strengthen her faith and trust in the Almighty.
Lastly, Revived Hope teases with a hint of romance but sets the stage for Melanie's love story in Shattered Guilt, Book 1, Bay Town Series. I'm excited for you to meet Melanie and her family as you root for her in all her harrowing escapades.
Blog Stops
Inklings and notions, November 30
Gina Holder, December 1 (Author Interview)
Debbie's Dusty Deliberations, December 1
Texas Book-aholic, December 2
deb's Book Review, December 3
For Him and My Family, December 4
lakesidelivingsite, December 4
Locks, Hooks and Books, December 5
Ashley's Clean Book Reviews, December 6
Because I said so — and other adventures in Parenting, December 7
A Modern Day Fairy Tale, December 8
Truth and Grace Homeschool Academy, December 9
Wishful Endings, December 10 (Author Interview)
Happily Managing a Household of Boys, December 11
Musings of a Sassy Bookish Mama, December 12
Splashes of Joy, December 13 (Author Interview)
Giveaway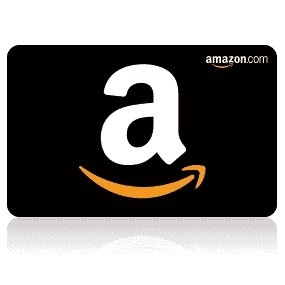 To celebrate her tour, Kathleen is giving away the grand prize package of a $25 Amazon gift card!!
Be sure to comment on the blog stops for nine extra entries into the giveaway! Click the link below to enter.
https://promosimple.com/ps/13cff/revived-hope-celebration-tour-giveaway