About the Book
Book:When You Are Near
Release Date:March 5, 2018
After her father's death, Lizzy Brookstone, a trick rider in the all-female Brookstone Wild West Extravaganza, wants nothing more than to quit her role as the star of the show and live a quiet life on her family's ranch. But returning home would bring Wesley DeShazer, the ranch's foreman and the man who broke her heart, back into her life. In addition, the Brookstones' new manager fears that Lizzy's departure could doom the already cash-strapped show.
Hope grows in Lizzy during a stopover at Fleming Farm. Ella Fleming not only has a natural talent for trick riding and could easily replace Lizzy, but she's eager to join the show to flee a forced betrothal. However, while there, one of the show's wranglers is killed in a manner Lizzy finds suspicious. And during her escape from the farm, Ella stumbles across a secret that could affect all of their lives, as well as the future of the Brookstone Extravaganza.
Click here to purchase your copy.
MY THOUGHTS ON THIS BOOK 
When You Are Near is a fabulous read! This the first book I've read about the early 20th century Wild West Shows and trick riders, I knew nothing at all about them. The book is so well researched and written, with the most wonderful characters. Well except for a few of them. And there is so much going on in the story you don't want to put the book down. From cowboys to city folks, to mystery, murder suspense deception, so much humor and the sweet romance, to determination and pride of this family, there is no way to hit on everything in this review. So I'll tell you just a few things.
Lizzy and her family were on the road with their Wild West Shows throughout the country much of the year. The rest of the time they spent in their ranch practing for the next year, and where Forman Wesley runs the day to day production. A lot happens in this particular year with the deaths of two very important people, an uncle that struggles with life issues and a romance that needs to happen but the two people are so hard headed!
I love Lizzy's family, the love they have for each other and those working for them, and the ranch and ranch house sounds like a wonderful place to be. Lizzy's mom is the sweet strong Christian that holds the family together. There are quite a few characters, and most seem like family, so I sure hope we have more from this family and the story setting!
Tracie Peterson is just amazing! I have read most of her books and they are all amazing! It's hard to find a favorite! The way she describes each scene makes the story come alive before your eyes. When you find yourself wanting to pray for character, your just hooked! Ans I love and appreciate that Ms. Peterson weaves the gospel into her books, and she dies it with such class that it just fits.
I encourage you to check out this amazing read by and amazing author! You will love it as much as I do! A copy of this book was provided by Celebration Lit Tours and the author for me to read and review. I was not required to write a positive review. The opinions in this review are mine only.
About the Author
Tracie Peterson (www.traciepeterson.com) is the bestselling, award-winning author of more than 100 novels. Tracie also teaches writing workshops at a variety of conferences on subjects such as inspirational romance and historical research. She and her family live in Montana.
Guest Post from Tracie
Introducing…When You Are Near!
I'm excited about the new Brookstone Brides series and had so much fun researching for the various characters and locations. This is a story about a fictional Wild West show with all female performers. Prior to the rodeos we see today, the Wild West shows traveled throughout America and Europe to entertain people and give city dwellers a taste of what the American frontier was like. At least their version.
Buffalo Bill Cody was famous for his shows, which brought Native Americans and their culture into the world of people who might otherwise never have even seen an "Indian." Pawnee Bill was another entertainer who sought to keep these shows alive.
For the fictional show in my novels, I wanted to focus on three female characters who became a part of the Brookstone Wild West Extravaganza for varying reasons. Lizzy Brookstone is the heroine in book one, When You Are Near, and as the daughter of one of the show's owners, she has enjoyed a starring role as a trick rider.
For research I went to Pueblo, Colorado to the ranch of Karen Vold, a famous trick rider and rodeo star. Linda Scholtz, a famed trick rider, was teaching a clinic there along with Karen at the Red Top Ranch Trickriding School.
These are two remarkable Christian trick riders who have long worked to keep the sport alive. I spent three days getting to know them and what they do and learned so much. And just to prove that we weren't all work and no play, I thought I'd share my attempt at trick riding. What I won't do for research!
The series will have three books, as usual, and each book will focus on a different lady and her skills. Mary is a trick shooter like Annie Oakley, and Ella is a Roman rider who stands on the backs of two horses for her part in the act. It was so interesting learning about each of these types of performers, and I hope you'll get a chance to read all three and enjoy the stories of the Brookstone Wild West Extravaganza.
Blog Stops
Among the Reads, March 26
The Power of Words, March 26
Christian Author, J.E. Grace, March 26
Inklings and notions, March 26
The Meanderings of a bookworm, March 27
Chas Ray's Book Nerd Corner, March 27
Library Lady's Kid Lit, March 27
Vicky Sluiter, March 27
Carpe Diem, March 28
The Avid Reader, March 28
Genesis 5020, March 28
The Lit Addict, March 29
Jeanette's Thoughts, March 29
Back Porch Reads, March 29
Just the Write Escape, March 30
Splashes of Joy, March 30
Happily Managing a Household of Boys, March 30
Emily Yager, March 31
Daysong Reflections, March 31
Truth and Grace Homeschool Academy, March 31
Life of Literature, April 1
EmpowerMoms, April 1
For the Love of Literature, April 1
Abba's Prayer Warrior Princess, April 2
Through the Fire Blogs, April 2
Stephanie's Life of Determination, April 2
For Him and My Family, April 3
Remembrancy, April 3
Inspiration Clothesline, April 3
Stories Where Hope and Quirky Meet, April 4
Locks, Hooks and Books, April 4
Pause for Tales, April 4
Older & Smarter?, April 5
Stories By Gina, April 5
Book by Book, April 5
Bigreadersite, April 6
Book Bites, Bee Stings, & Butterfly Kisses, April 6
Connect in Fiction, April 6
Godly Book Reviews, April 7
Debbie's Dusty Deliberations, April 7
Texas Book-aholic, April 7
Blossoms and Blessings, April 8
janicesbookreviews, April 8
A Reader's Brain, April 8
The Becca Files, April 8
Giveaway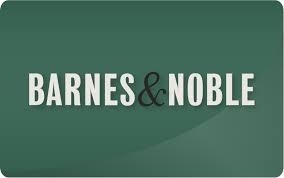 To celebrate her tour, Tracie is giving away a grand prize of When You Are Near, Tracie's A $25 Barnes and Noble Gift card, and the three books in The Heart of Alaska series and three other winners will receive a copy of When You Are Near!!
Be sure to comment on the blog stops for nine extra entries into the giveaway! Click the link below to enter. https://promosimple.com/ps/dcdd/when-you-are-near-celebration-tour-giveaway